The needs of foster children are ongoing, and FOCAL's resources are continually strained as we attempt to assist foster parents who open their homes to children displaced by drug abuse, alcohol abuse, and adults who are out of control for other reasons.
Foster children should be able to live as other children: go to Little League practice, take dance lessons, play in the band, go on field trips and attend summer camp. Then there are teenagers, they are foster children too! There is a great need for sports uniforms and fees, graduation expenses, college expenditures, and more.
If you, your company, your organization, or your church group have a heart for young people and would like to support foster children of Madison County, please Contact Us or donate here:
You'll be blessed by your efforts – as will the foster children and families of Madison County!
Often people feel that if they cannot actually take children into their home they cannot assist in the Foster Care effort.
However, nothing could be farther from the truth!!
A very important way you could help local Foster Children is to actually become a Foster Parent!
The number of children in Foster Care fluctuates almost daily!
For more information on how to become a foster parent in the state of Alabama visit this site.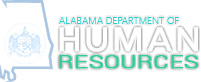 Be a hero for someone. Become a foster parent.
Psalm 127:3-5 ESV / 547
Behold, children are a heritage from the Lord, the fruit of the womb a reward. Like arrows in the hand of a warrior are the children of one's youth. Blessed is the man who fills his quiver with them! He shall not be put to shame when he speaks with his enemies in the gate.